Diesel Articulating Booms
Highly flexible working platforms for indoor and outdoor use. With working heights up to 48.2 m and a telescopic-articulating boom combination are the ideal problem-solvers for angled and hard-to-reach working locations. The platforms can work in the toughest conditions thanks to four-wheel drive. They can be used for all kinds of construction work such as renovation, construction, installation.

Rent Diesel Articulating Booms from mateco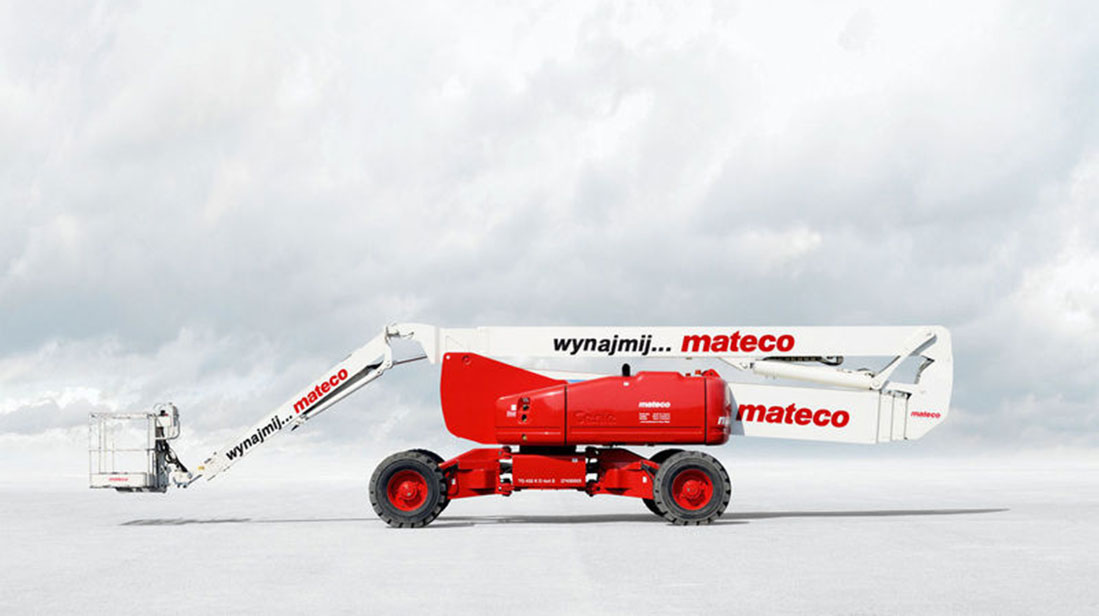 TG Telescopic articulating-boom working platform
K Jib
D Diesel drive
4x4 All-wheel drive


No liability shall be accepted for printing errors. Subject to technical changes. All specifications relating to dimensions, weights and the working diagrams are approximate specifications. Actual specifications for the same device types at different branches may differ from the specifications cited, this being due, for example, to product innovations and product-related tolerances. Please ask your mateco sales representative for more detailed information.