Electric Articulating Booms
Ideal for "up and over" situations in very confined areas with narrow passages. Suitable for indoor or outdoor firm surfaces. This platform has advantage of being rotatable 360° and able to travel at the maximum possible height. In most cases they are equipped with a revolving basket.

Rent Electric Articulating Booms from mateco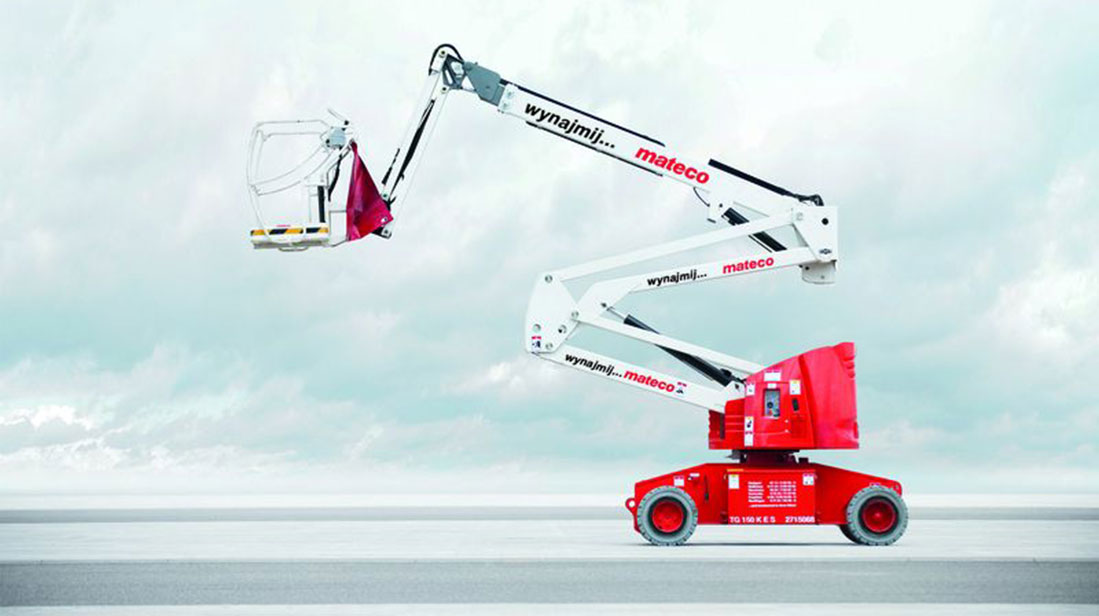 G Articulating-boom working platform
TG Telescopic articulating-boom working platform
K Jib
K+ 2-dimensional swivelling jib
E Electric drive battery
E+ Electric drive / diesel generator
D Diesel drive
4x4 All-wheel drive
S Narrow
B Wide


No liability shall be accepted for printing errors. Subject to technical changes. All specifications relating to dimensions, weights and the working diagrams are approximate specifications. Actual specifications for the same device types at different branches may differ from the specifications cited, this being due, for example, to product innovations and product-related tolerances. Please ask your mateco sales representative for more detailed information.